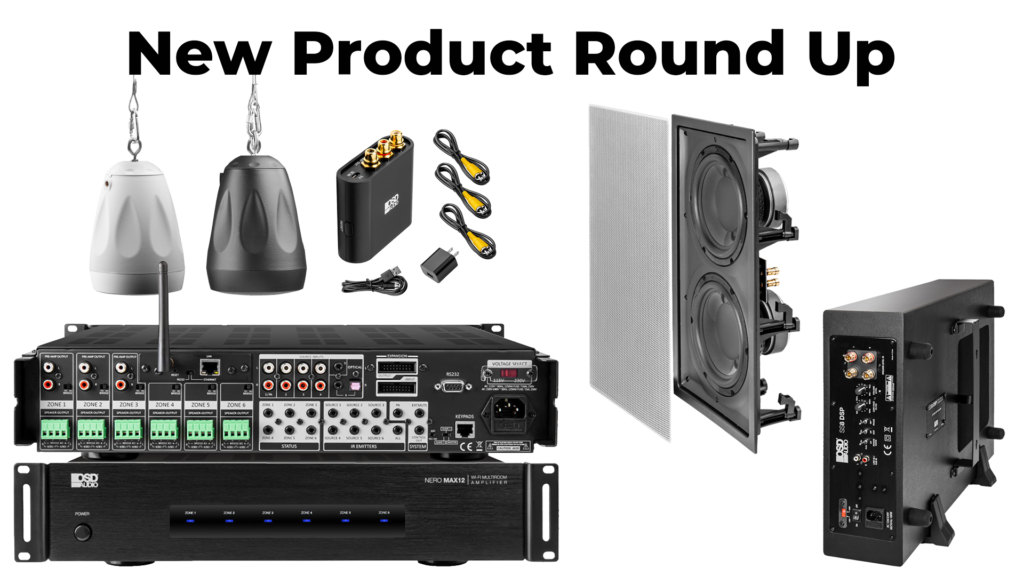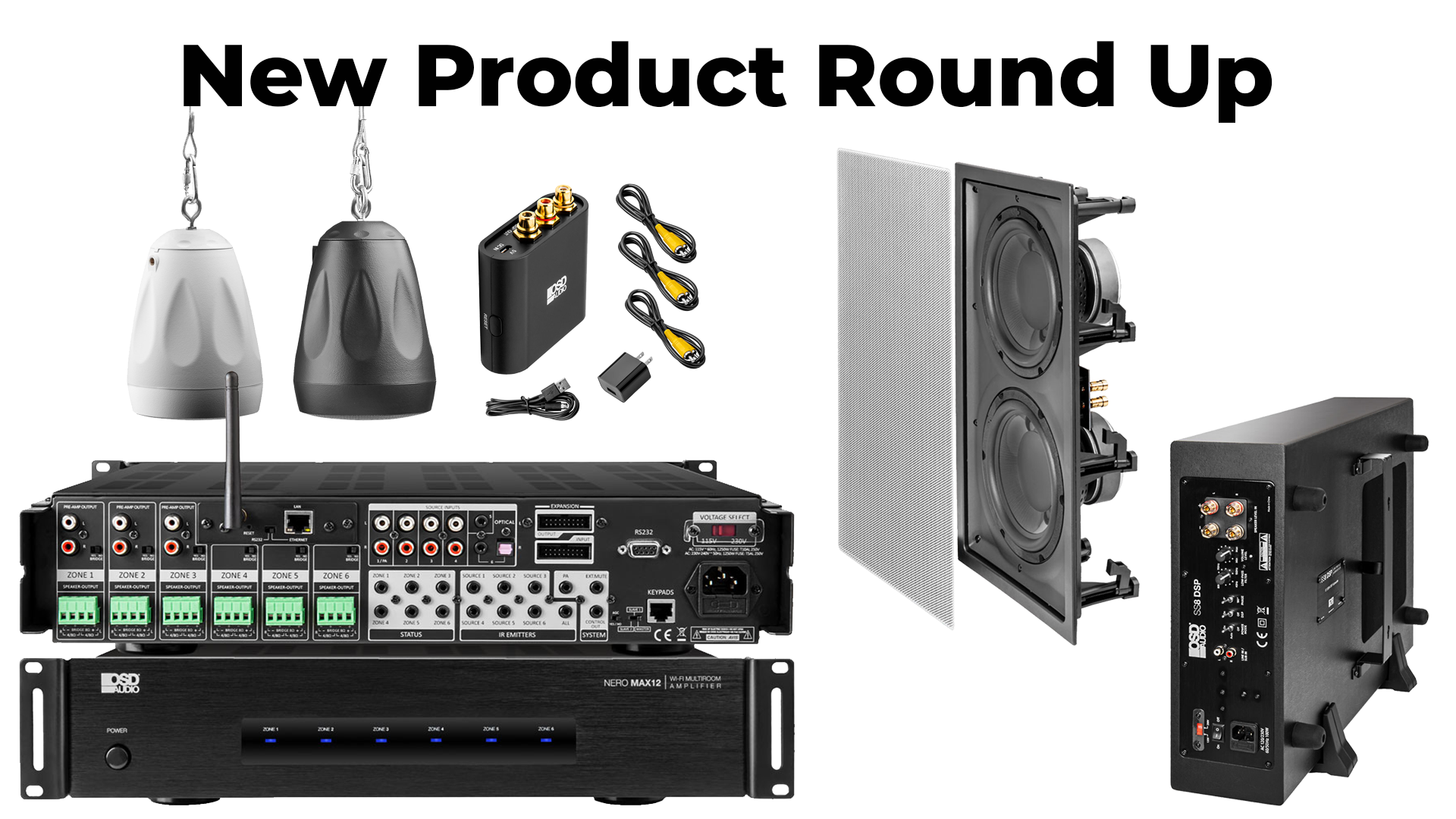 A quick look at the new products that have arrived and are on their way!
Welcome to our first New Product Round-Up Update.
Starting today, we hope to keep you updated periodically and consistently on when new products are in the works, on their way, and finally arriving. Along with updates on their ETAs, we'll also be providing a little info on the functionality of new products and any tips or tricks we find along the way to help make sure you get the most out of your OSD Audio Products. We may even have some helpful Informational Graphics added to help portray how these items will work in connection with each other or our other audio equipment.
New Product Round-Up – January – March
The beginning of the year has been a busy few months for us at OSD Audio for sure, with new products seemingly coming in every other week we've had our hands full testing and uploading new product listings back to back to back to ensure you're updated on all of the new exciting equipment you expect from us. And in case you've missed it, here's a rundown of a few new items that have arrived in the last few months. Starting with our…
NERO MAX12 – 6 Zone, 6 Source, 80W Multi-Room Amplifier with iOS and Android App Control (Optional Keypads Available also)
The NERO MAX12 is a highly efficient Class D multi-channel audio distribution system that powers up to six zones with up to six different sources for well-rounded and easy-to-manage residential and commercial audio systems. This multi-functional and highly compatible and expandable amplifier is engineered with cutting-edge features including iOS or Android App Control and the availability to add on another Amp to plan out up to 18 Zones. The free App duplicates the optional control keypads and allows you to select zones, adjust volume, treble, and bass, or turn all zones on or off directly through a smartphone or tablet. Designed for A/V integrators and homeowners who want the most flexibility, the NERO MAX12 includes numerous input sources including four stereo line-level RCA, one 3.5mm aux, and one optical/3.5mm combo analog source input. In addition, RS232 and ethernet ports allow transferring and receiving the serial data between home automation systems. The NERO MAX12 features six zones of reliable amplification at 40W per zone at 8 ohms or 80W x 2 @ 4 ohms and includes stereo/bridge mono output for combining zones (120W @ 8 ohms).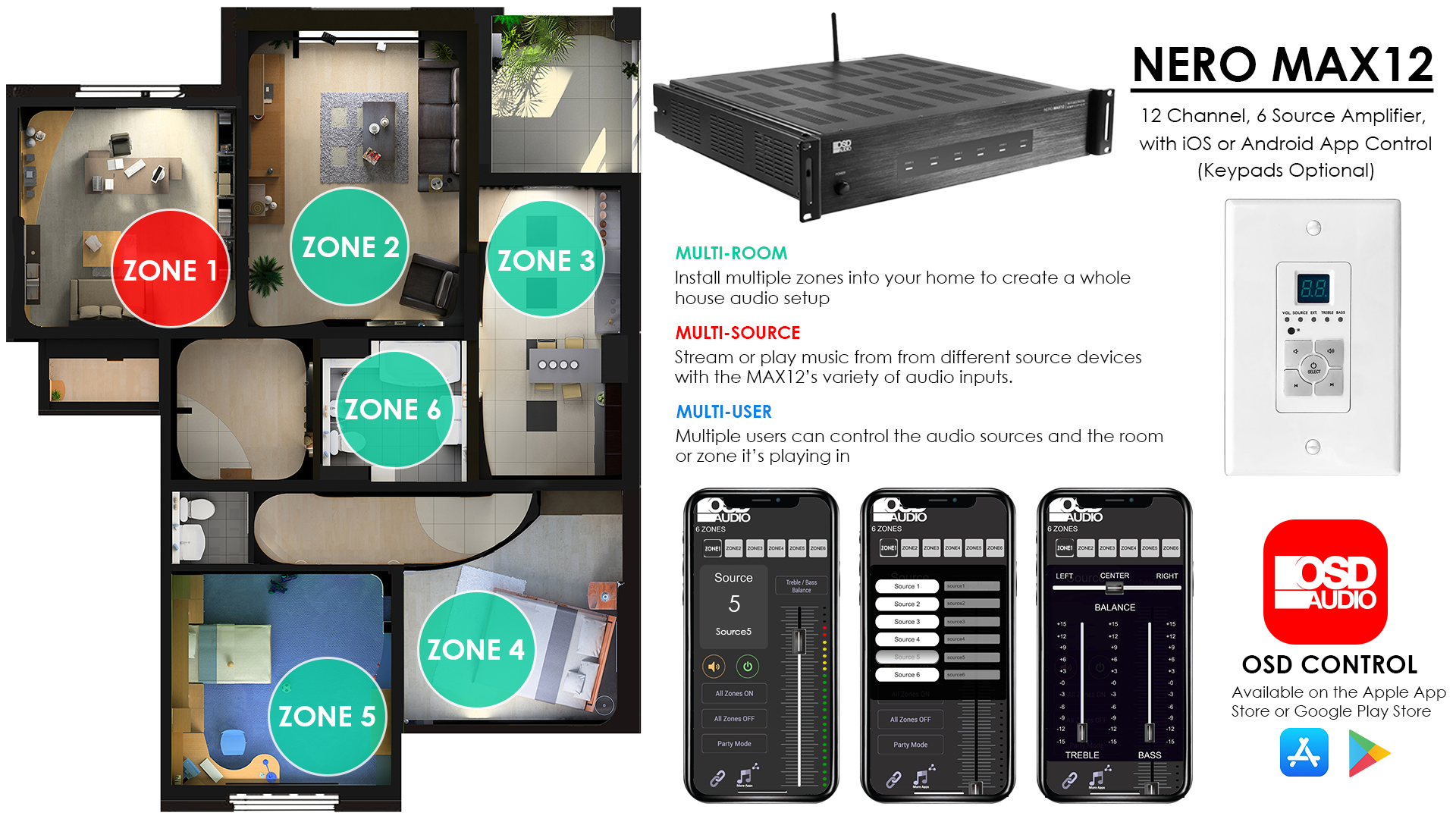 IWSDual8 – In-Wall 300W Subwoofer with Dual 8″ Graphite Cones & Magnetic Grill
If you're ready to step up the sound of your home theater or media room, our IWSDual8 in-wall subwoofer is your ticket to a phenomenal listening experience without occupying an inch of floor space. When paired with a great subwoofer amplifier, this passive in-wall subwoofer delivers the ideal amount of bass. (Note: We recommend pairing it with OSD Audio's SMP300, a 4-ohm stable dedicated subwoofer amplifier that matches this subwoofer's 4-ohm impedance specification.) Capable of handling up to 300 watts of power, the IWSDual8 includes dual 8" long-excursion graphite woofers. Graphite woofers produce punchy yet incredibly realistic sound, while the dual woofer configuration works in tandem to enhance the soundstage.
FORZA 4 – 4″ Hanging/Landscape Pendant Speaker, IP66 Rated, 8Oh/70V Sold in Singles (Available in Black or White)
Our FORZA-4 hanging or wall-mount pendant speaker allows integrators to design high-performance audio systems that blend into any décor or landscape. Mimicking a pendant light fixture, this covert loudspeaker offers excellent coverage in spaces with open architecture or high or open beam ceilings where installing traditional speakers can be challenging if not impossible. Suitable for both indoor and outside settings, our FORZA-4 Pendant performs to high standards and includes a specially treated UV-resistant enclosure and rust-resistant grille. Ideal for adding background audio in malls, restaurants, bars, museums, and other visually sensitive spaces.
SS-8DSP – Super Slim Power Subwoofer 8″ Woofer, App Controlled DSP, and 250W of Power

If you're a home theater aficionado who appreciates a well-designed subwoofer, you'll love our SS-8DSP. This super slim, low-profile powered subwoofer can be tucked away in a corner but when activated will deliver the kind of bass that makes movies, music, and gaming soundtracks come alive. The SS-8DSP enhances bass performance and ensures extremely low distortion with the latest Digital Sound Processing (DSP) technology that can be controlled via a phone or tablet.
iDSP – DSP App EQ & Room Tuning Kit for Subwoofers and Full Range Speakers, iPhone & Android App Control
Our iDSP Audio System EQ and Tuning Kit is an easy way to correct the sound quality of your subwoofer or full-range speakers in any room. This nifty plug-and-play device aids in subwoofer or speaker placement and allows you to adjust crossover, phase, gain, and other tricky control settings based on your room's characteristics because every room is different. Installation is simple. Plugin the parametric EQ tuner, between your AVR and subwoofer or between pre and power amps, to dial in optimum frequency response settings in your system. Because of its minimal current draw and convenient 5V micro USB power connection, the iDSP can be powered by nearly any USB Type-A port with the included micro USB cable. The iDSP uses the latest Digital Sound Processing (DSP) technology and can be controlled via your Android or iOS phone or tablet.