4 Pairs of 8″ Patio Speakers, 4 RS850 Rock Speaker, 2 XSUB 12″ In Ground Subwoofer
Michael "Youthman" Steven's Outdoor Audio System
When we were invited to present a seminar on outdoor audio for The HiFi Summit last year we were more than happy to oblige. We love talking audio. One of the moderators was Michael "Youthman" Stevens who is well known in the audiophile/videophile community for his amazing self-built, dedicated, home theater. When we asked him what he used for outdoor audio, he admitted that he had just one pair of speakers, on the wall, under his patio cover. We suggested that he could do better and asked if he would like us to come up with some designs for him to consider. That was the beginning of a process that led us to where we are today. The system was installed in February/March 2021 and documented over six videos by Michael himself. Our goal was to put "as big a smile" on his face as we see when he fires up his theater. His goal was to upgrade his outdoor audio, but he acknowledged that it was not a big priority for him.
We presented three different designs and ended up settling on our "go-big-or-go-home" system. This was not about blasting the neighbors with a ridiculously loud system but more about high-quality sound in multiple areas of the outdoor space. Low-distortion, high-clarity, full-frequency sound at any volume level is where we wanted to end up.
Working with Michael, documenting the design, and advising on the install, led us to have Michael document the entire process. There is no better way to see what is involved in installing your own outdoor systems than to watch these videos. With our help in the design stage and the lessons taught in the videos, anyone can do this. Our systems range in price from inexpensive to affordable. There is a system and design for every situation. We are here to help. Check back in soon for more updates on Michael's Full Review!

The Product Breakdown
4 x AP850 – 8″ High Definition 2 Way Weather Resistant Outdoor Patio Speaker Pair (Available in Black or White)
Designed for both residential and commercial applications, the AP850 outdoor patio speaker is a customer and installer favorite due to its high-quality design on the inside and its tough exterior outside. Supplying high-end sound quality sound without the high-end price tag, this outdoor speaker can be mounted under patio eaves in homes or can be used in commercial applications such as ballparks, hotels, theme parks, and other outdoor spaces where PA and clear background sound is required. What makes the AP850 different from pricey conventional 2-way outdoor is the componentry. We don't skimp on what we know is important, such as the 8" polypropylene woofer that has the power and flexibility to cover all the low and mid-range frequencies. The AP850 also steps it up in the high end with a 1" ferrofluid-cooled tweeter that produces tight and highly distinguishable high notes and vocals
4 x RS850 – 8″ 2 Way, 200W Rock Speaker, Sold in Singles (Available in Sandstone Brown, Granite Gray, or Slate Gray)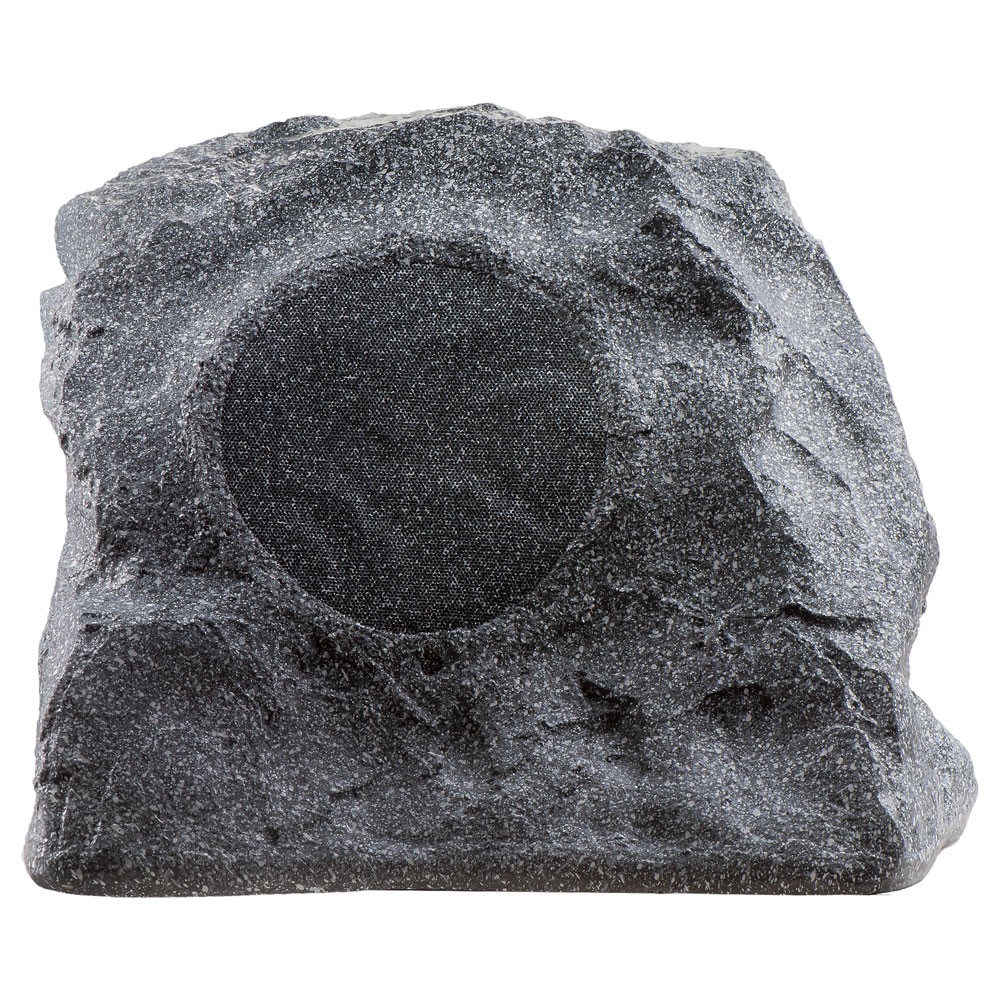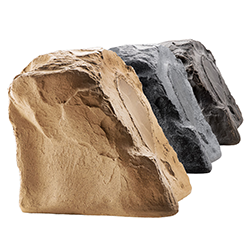 The Outdoor Rock Speaker OSD Audio RS850 is OSD's flagship rock speaker which is an excellent addition to your garden, poolside area or anywhere else in your landscape. With 200 watts of power that produces clear, rich sound over a 120 to 200-foot distribution area, this all-weather speaker is durable, reliable and designed to blend right in to its surroundings. It comes in sandstone canyon brown, granite gray or slate gray.
2 x XSUB12 – 12″ 500W Outdoor Burial Rated In-Ground Subwoofer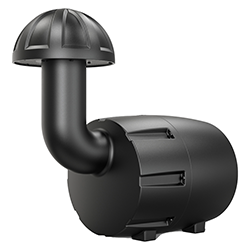 OSD Audio's 500W 12″ in-ground subwoofer brings the bass to your backyard so you can experience true surround sound even in the great outdoors. Whether you're relaxing by the pool, cooking on the grill, or hosting an outdoor party, the XTernal12 subwoofer provides the clear, full-range bass you need and the deep low-end coverage, all while standing up to the elements. This subwoofer is designed to last with weather-resistant components, and since the sub is buried underground, it provides high-end audio with an elegant, unobtrusive design. It kicks out earth-shaking low-end with 500W of power, and the durable 12" polypropylene cone includes rubber surround, not foam, so it will last through years of steamy hot summers and freezing cold winters.
1 x XMP500DSP – 500 x 2 Bridgeable Class D Digital Stereo Power Amplifier w/ DSP & Priority Input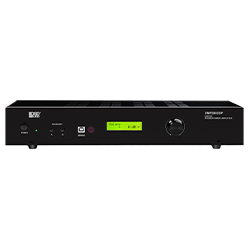 Our XMP500DSP is a powerful 2-channel Class D stereo amplifier that delivers stable power to speakers used in home theaters, media/gaming rooms and other listening environments. Pleasantly affordable and packed with features, this Class D amp cleans up sound quality, improves bass response and includes Digital Signal Processing for superior control of audio accuracy. The XMP500DSP includes other key features such as priority input switching that lets you connect a portable device or other source equipment and when the local source is active, its signal will take priority. No more trying to figure out what source is playing and what input to activate.
1 x SMP1000DSP – Class D Digital Subwoofer Amplifier w/ DSP (1000 Watt RMS @ 4Ohm)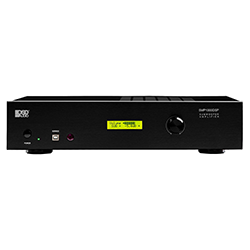 OSD Audio's SMP1000DSP Mono Subwoofer Amp gives passive subwoofers up to 1000W of peak power to beef up the bass in your home theater or media room. Designed for use with higher wattage passive subwoofers such as in-wall subs that require external power, the SMP1000DSP provides continuous, stable power to enhance the low frequency sound effects on music and movie soundtracks but measures less than 20 inches wide and 10 inches deep.
1 x SRT4 – 4 Source, Wifi App Control, Multi-Room Audio Media Streamer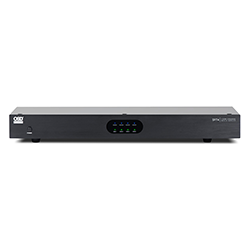 The SRT4 is a 4-zone Multimedia Audio Streaming Server that has you covered for both commercial and residential clients who want to stream and control audio in homes, restaurants, offices, gyms, or retail spaces without making the penny pinchers flinch. This feature-rich wireless streaming pre-amplifier connects and delivers 24-bit audiophile-level sound quality from a music library, Spotify, Napster, iTunes, or iHeartRadio and can be used with Alexa to play other music sources or internet radio—all easily controlled with the free OSD Play App for smartphones or tablets.
4 x AU-RCAST – Aurum Series Dual Center Conductor Directional Unbalanced Stereo RCA Cable Pair (3.2Ft – 16.4Ft)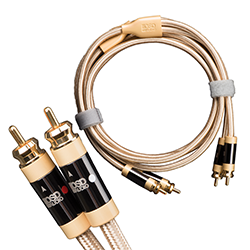 Aurum's Ultra High-Performance, Unbalanced Stereo RCA Cable Pair for high-end audio systems and cable for surround sound systems delivers the purest low-frequency signals to your home stereo or home theater. This ultra-high-quality male-to-male RCA pair includes a 99.99% pure copper dual center conductor, double-shielded directional twisted pair center conductors, proprietary custom tooled gold/gun metal-plated connectors and a split-tipped center pin to ensure a tight connection and flawless signal transfer.
1 Box of 14 Gauge, 2 Conductor CL3 Speaker Wire, 500 Ft (Offered in 50Ft, 100Ft, 250Ft, and 500Ft Increments)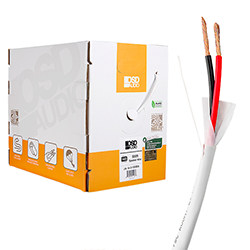 Built for large commercial and residential installations, our Professional Grade speaker cable is designed for pros who want to provide customers with the best quality audio and get the job done quickly and efficiently. Rated for both in-wall and direct burial use, this two-conductor high strand count copper cable provides excellent signal transfer for installations where background music is needed, and the 14-gauge thickness is ideal for long wire runs (over 50 ft) and low-impedance speakers.