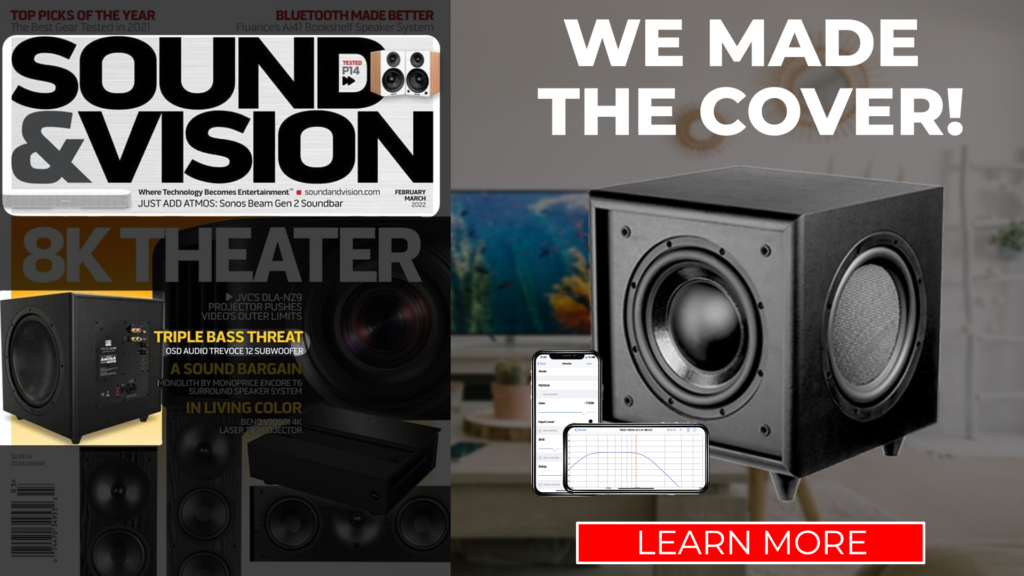 Just like our Winter Olympic finalists, OSD Black is proud to stand on the podium for the performance of our Trevoce 12 EQ DSP subwoofer. Sound and Vision Magazine were handing out the medals and said this about our Trevoce 12: "There was…. a distinct fullness to the low end that added warmth to the overall sound and provided a solid foundation for the electronic drums, synths, and ethereal vocals….", and "the Trevoce 12 had a strong sense of continuity, with the bass and deep, sonorous percussion cleanly balanced against the vocals and acoustic stringed instruments….", saying also "…Given what I'd heard so far from the Trevoce 12, I wasn't surprised when I cued up the scene from Christopher Nolan's Tenet where a plane gets hijacked and smashed into a hangar (to create a diversion) and heard the massive impact I expected. Rumbling elements in the soundtrack were conveyed without bloat. Ludwig Göransson's droning, bass-heavy score was also rendered in a dynamic manner that created extreme tension—the composer's intent, no doubt." And finally, "I honestly wasn't sure what to expect from the Trevoce 12, but the proof is in the listening, and I ended up very impressed with what I was hearing."
We were not surprised, having "trained hard" when designing the Trevoce range. The choice of using one active and twin-balanced (matched) passive drivers in the Trevoce series was to gain the benefits of both an acoustic suspension design and a ported design—specifically, to get deep, controlled bass from a small enclosure.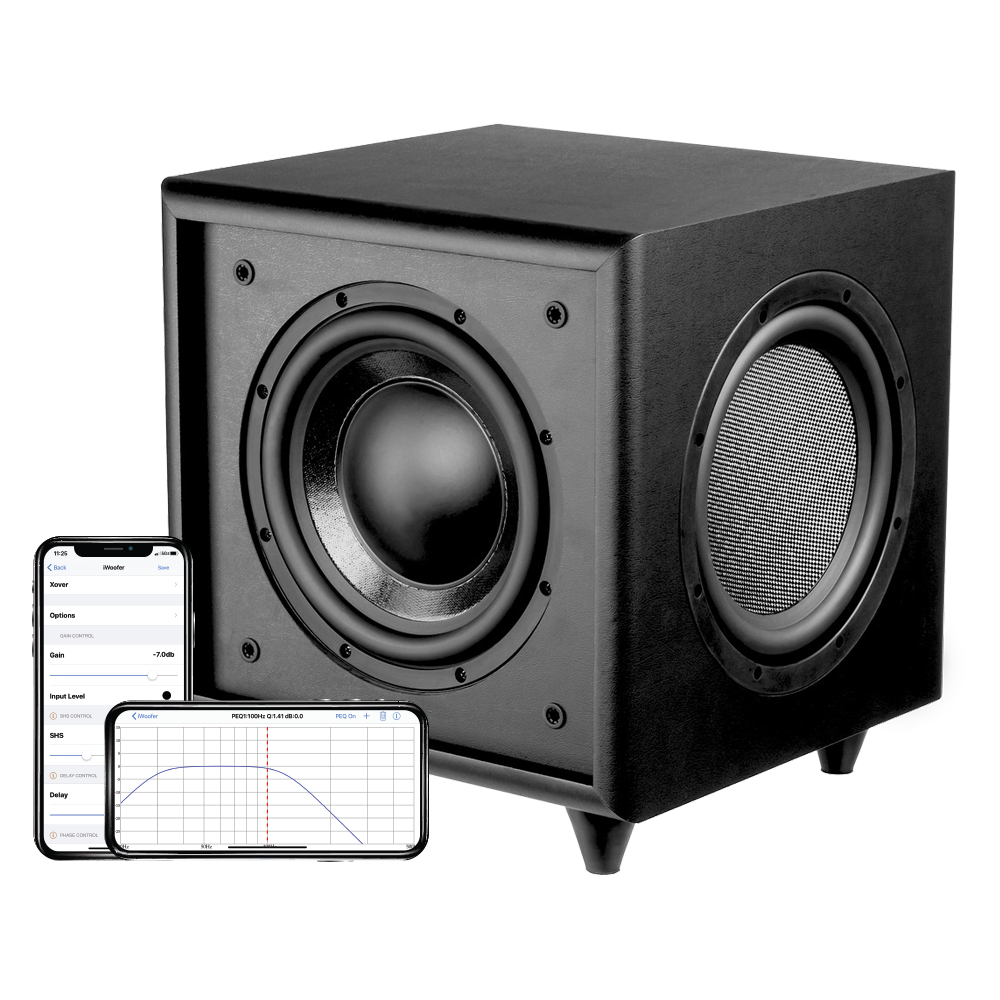 By also employing two levels of EQ. The first is "native" EQ, which is fixed and has been determined by the frequency response of the drivers used and the design employed. We measured the response "anechoically," taking any room acoustics out of the equation, and used digital parametric EQ to make the response as flat as possible (hence the flat curve you see). The second is the digital parametric EQ that is built in and can be employed and controlled by an App. This allows advanced owners who want to experiment with additional EQ to fine-tune the at-home, in-room response (requires calibrated microphone – not included).
Buy one today and join our team of award-winning customers.
FYI – this is the second time on the podium for our subwoofers – last year the Nero Tubebass also took home a medal. This year, with the arrival of the Trevoce 15 EQ DSP (in stock now) at $999.00, and having a flat response to 16Hz, we expect to be there again.