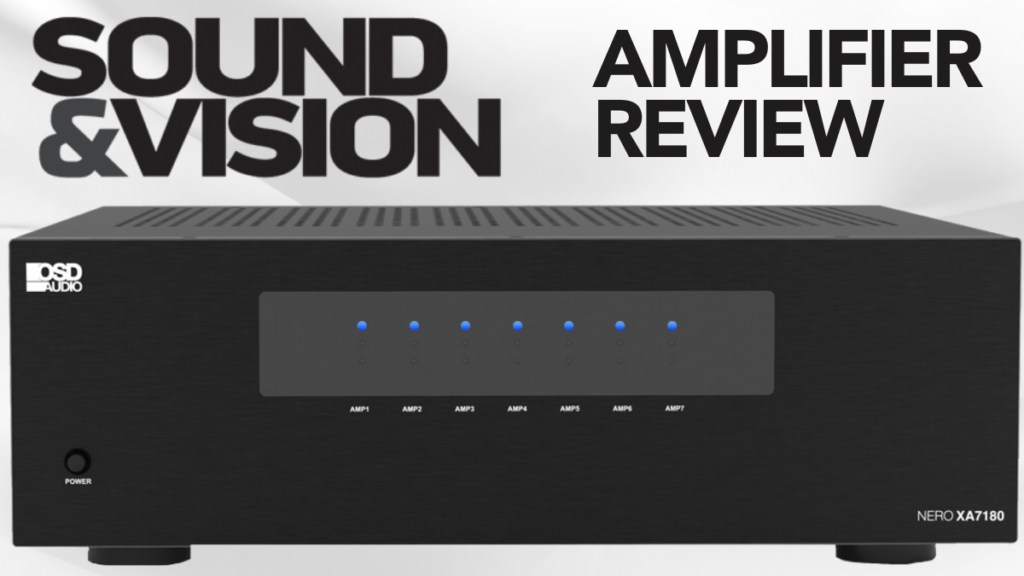 We at OSD Audio take immense pride in crafting audio equipment that delivers superior quality sound at an affordable price. Recently, our Nero XA7180 seven-Channel Amplifier was reviewed by Sound & Vision, a leading authority in the audio-visual industry. We are thrilled to share that the review was overwhelmingly positive, praising the Nero XA7180 for its affordability, reliability, and exceptional sound quality.
Sound & Vision's reviewer began by acknowledging our company's reputation for high-performance, cost-effective gear and noted that our Nero XA7180 amplifier stands out for its combination of price and features. Among the plethora of solid-state home theater amps in the market, our Nero XA7180 was hailed as the most affordable seven-channel amplifier the reviewer had tested.
The review appreciated the features of the Nero XA7180, such as the toroidal power supply and XLR balanced inputs. The toroidal power supply, despite adding some weight, provides a solid foundation for an amp that advertises 122 watts per channel RMS power into 8 ohm loads, all seven channels driven. These features, according to Sound & Vision, contribute to making our amplifier a "rock-solid, affordable and attractive amp for powering seven channels in a surround-sound AV or home theater system."
Sound & Vision's review also praised OSD Audio for providing comprehensive and detailed power ratings, illustrating the performance of the Nero XA7180 under various loads. The reviewer noted that the amp can output 300 W RMS into 4 ohms with 1% THD for a single channel, among other impressive stats.
In the conclusion, Sound & Vision reaffirmed the Nero XA7180's value, stating that the amplifier offers flexibility and headroom in a rock-solid and attractive package at a reasonable cost. They were particularly impressed with the power it delivers, stating that it delivers 854 watts for just $850, making it "unquestionably a bargain."
The reviewer went on to say that the Nero's strength lies in its ability to deliver more power to seven channels simultaneously than typical AVRs, including 13-channel flagship models. And that by relieving an AVR from powering all channels, you gain increased headroom and shift heat generation from the AVR to the amp. The reviewer also noted that our amplifier is a testament to our commitment to producing neutral, transparent amplifiers that deliver a flat response and is not only a great deal, but also hits the sweet spot in terms of price and performance.
Despite a minor critique about the need for a six-inch clearance when rack mounted, the review concluded that if you're seeking an excellent-sounding amp at a great value, OSD should be part of the conversation.
We are thrilled to receive such high praise from Sound & Vision. It validates our commitment to producing high-quality audio equipment at an affordable price. We want to thank Sound & Vision for their thorough review and, most importantly, our customers for their continued trust and support.
As we continue to innovate and push the boundaries of audio performance, we look forward to bringing you more products that satisfy your audio needs without breaking the bank. Stay tuned for more exciting updates from OSD Audio!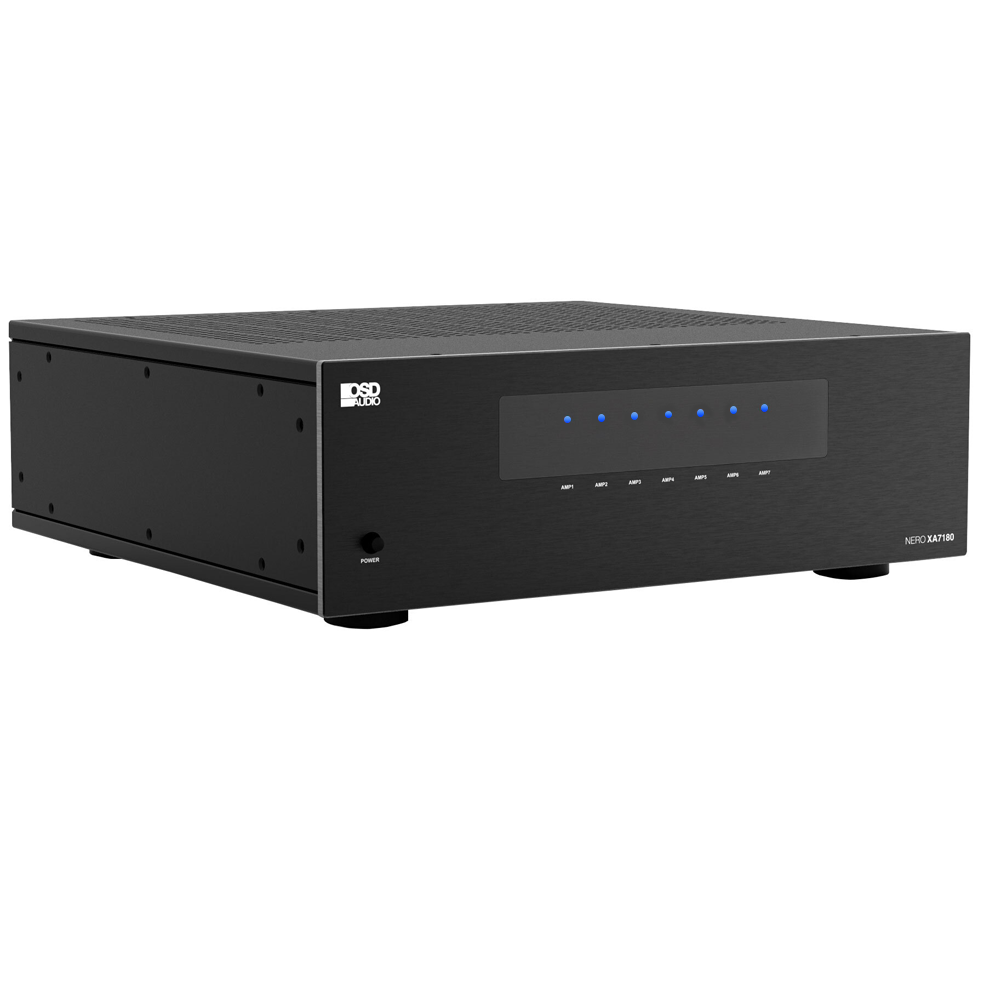 Read the review, follow this link: https://www.soundandvision.com/content/osd-audio-nero-xa7180-7-channel-amplifier-review