Thumbnail Filmstrip of OSD Nero XA5180 Multi Channel (5X) Home Theater Amplifier 150WRMS/Channel 8 Ohms Audiophile Class H Images
Features
Includes 5 individual amplifiers in a single chassis with ample internal capacitance per channel




Provides 150

W per channel (8 Ohms), 250W per channel (4 ohms)

Custom-designed high current power supply driven by a .9 KVA toroidal transformer

Advanced Class H amplifier typology for exceptionally accurate music and movie soundtracks

Custom-designed heatsinks achieve full power without the need for distracting fans

Gold and gun-metal plated connectors for superior signal transfer

Includes both balanced (XLR) and unbalanced inputs (RCA)

Signal auto-sensing detects a signal and powers up or down when a signal is not detected

Front-panel status indicators
Adding a separate amplifier is essential to experiencing spine-chilling surround sound, and our XA5180 delivers on power. This Class H amp supplies 180W to five separate channels, so each speaker in your surround set up receives a generous amount of power rather than having to share power with the sound array. When paired with great speakers, you'll hear music and movie soundtracks with exceptional clarity and warmth, and the advanced circuitry, wide bandwidth, and low distortion capabilities do their share in providing sonic nuances that turn a decent home theater into a high-end movie-theater level experience. This formidable home theater amp can be matched with power-hungry in-wall or freestanding loudspeakers and is designed with a high-output toroidal power supply. Custom heat sinks to keep things cool without the need for noisy fans. The XA5180 also looks great in an equipment rack with its clean, brushed metal finish and front panel status indicators that add a high-tech ambiance.
Flexible Connection Options
The XA5180 high current home theater amplifier includes both balanced and unbalanced inputs for more flexible installation options and cable runs. XLR inputs (balanced) include a ground wire, which makes it a good choice for long cable runs, while unbalanced (RCA) provides a more reliable signal on shorter runs.
Advanced Class H Hybrid Amplifier Technology
Our XA5180 is a Class H amplifier that combines the benefits of Class A/B in a more efficient package. Class H amplifiers are a variation of Class A/B amps but include high voltage and low voltage rails to modulate power consumption. When power is running high, the amp switches to the high voltage rails. When the amp is running low, it switches to the low voltage rails. The result is more efficient, cooler temperatures, and a reduction in power consumption while maintaining the warmth and accuracy of a true A/B amp without the "digital" drawbacks (like interference) of Class D amps.
Read More
Read Less
Technical Specifications
Amplifier Type: Multi Channel/Zone Amplifier

Amplifier Class: Class H

Channels/Zones: 5 Channels
Power Output @ 8 Ohm: 150W RMS per Channel
Power Output @ 4 Ohm: 250W RMS per Channel
Bridged Rating (Watts):N

Frequency Response: 7.5Hz to 20kHz +/-0.5dB

Impedance: 8 Ohm and 4 Ohm Stable

Transformer Type: .9 KVA toroidal

Inputs: XLR / RCA

Outputs: 4 per channel
Capacitors, number & size: 6800uf&20pcs



Air-cooled or Fan-cooled: Air Cooled
Remote Control: No
12 Volt Triggers: Yes
Auto-On Sensing: Yes
Sub-Out: No
Power Supply: 120V
Rack Mountable: No
Dimensions (L x D x H): 17" x 16.75" x 6"
Weight: 50lbs
Rating: ETL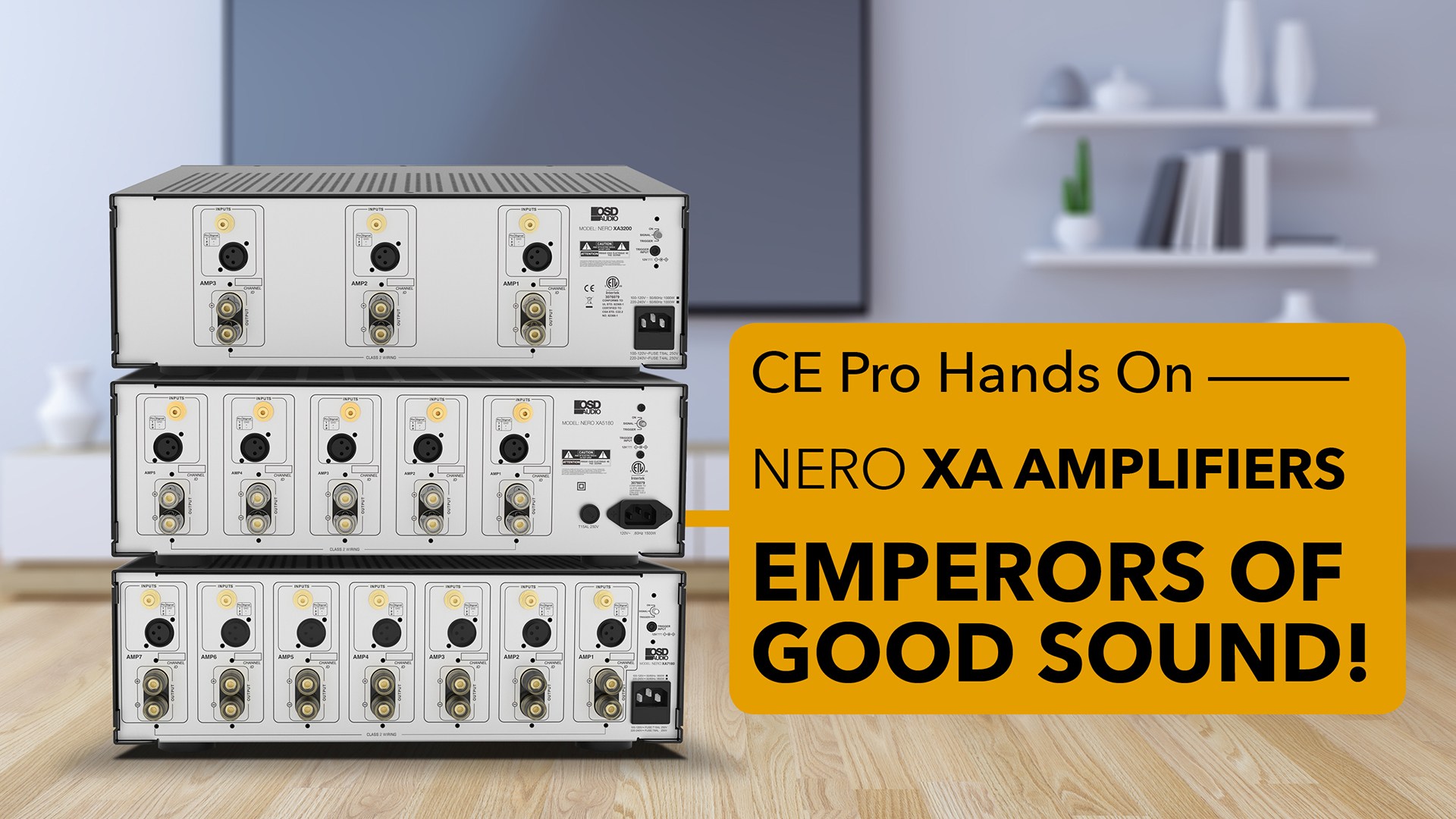 This recent review our XA Amps get tested in a 7.4.2 immersive audio system!