Thumbnail Filmstrip of OSD Nero MB5 100W Speaker Pair w/ 5.25" Fiberglass Woofer, 1" Ferrofluid-cool Soft Dome Tweeter Images
Compact and robust bookshelf/monitor speaker for listening and production applications
Composite fiberglass woofer for punch and accurate bass
Long-lasting ferrofluid-cooled soft dome tweeter
3M® EVA antivibration pad dampens unwanted acoustic vibrations
Whether you're enjoying or producing music, our Nero MB5 is an expertly engineered monitor speaker that delivers professional-level sound output. This compact and well-crafted passive bookshelf speaker pair incorporates bleeding-edge audio component technologies including a 5.25" composite fiberglass woofer that consistently supplies vivid, punchy, and accurate bass that doesn't overload the room, as well as a 1" ferrofluid-cooled soft dome tweeter. This type of tweeter is an audiophile favorite because the ferrofluid-treated surface damps unwanted resonances and cools the voice coil to improve sound quality and prevent overheating.
Directing Sound Wave Traffic
The Nero MB5 monitor recording and home listening speakers also include a front bass reflex port that directs energy forward and away from rear walls. This design is more forgiving in rooms that may not have the ideal acoustic set-up so you have more placement flexibility and can still experience optimal sound output.
Read More
Read Less
Technical Specifications
5.25" Bookshelf Speakers
Woofer: 5.25" Composite Glass Fiber Cone
Tweeter: 1" Silk Soft Dome
3M EVA Antivibration Pad
Power Handling: 100W
Freq Response: Low-75Hz +/- 3dB to 50Hz +/- 9dB High -30kHz
Sensitivity: 90dB 1w/1m
Max SPL: 110dB
Impedance: 4 Ohm
Dims (WxHxD): 7.28" x 11.8" x 9.57"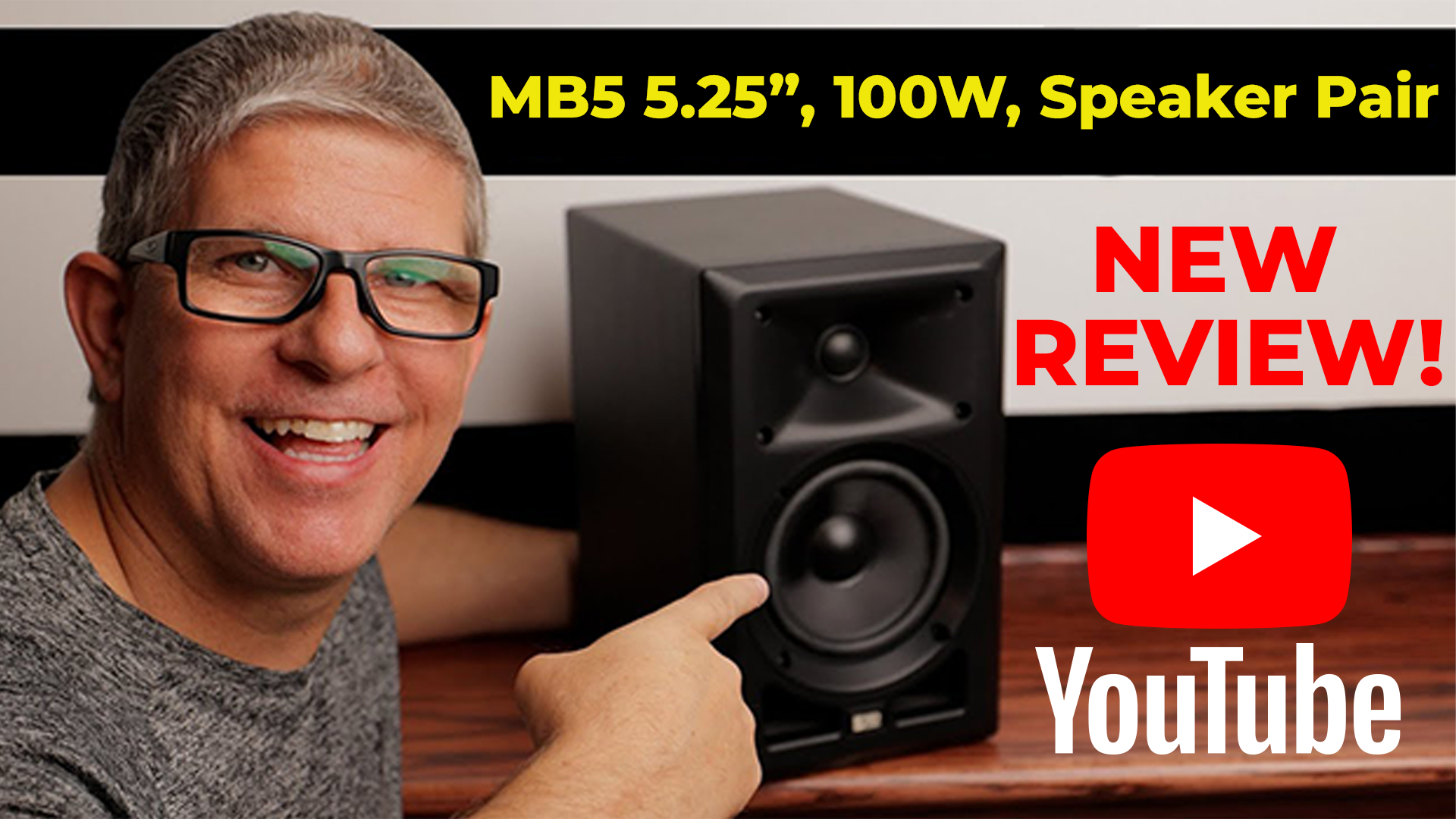 Our good friend Michael "Youthman" Stevens has published the following amazing video […]